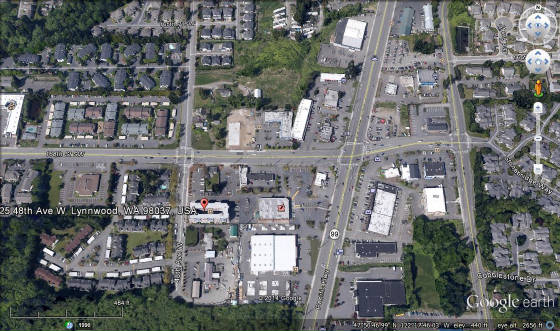 Aerial Photograph of 168th Ave W and 99 Highway
Our offices are located in Creative Workkspace Office Building one block west of the intersection of 168th Avenue SW and Highway 99 in Lynnwood, WA.
Click on "View Map" below to pull up a map which will help you locate our offices, or enter your address and click on "Plan Route" to get detailed driving instructions to our offices.
We have prepared a set of instructions to answer some of your questions and to help you prepare for your examination. Click on Exam Instructions below to download the written instructions.